TRIMO 90 HAIR SHAMPOO [HAIRLOSS]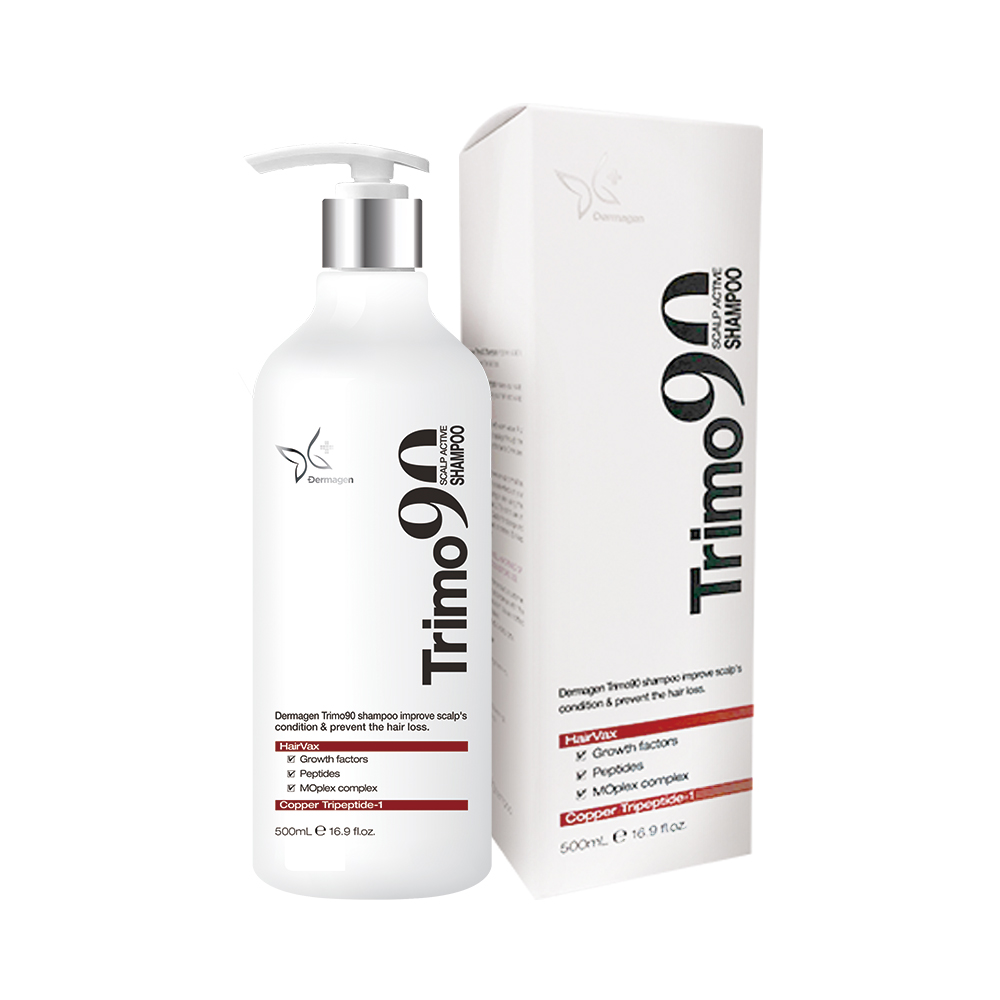 TRIMO 90 HAIR SHAMPOO 500ML. MAY PHARM.
※ In Dermagen Trimo 90, '90' means 90 days.
MADE IN KOREA.
If you've decided to take care of your hair loss with Trimo 90, try it for at least 90 days?
★ Completed clinical trials of human application of hair loss prevention validity and stability assessment for functional components.
8 FEATURES
1. Functional shampoo certified by the MFDS to alleviate hair loss symptoms (Korea University Ansan Hospital Dermatology)
2. Prevent the hair loss & Improve scalp's condition
3. High content effective components
4. Dense and sticky foam to removes fine dust and other wastes from the pores neatly.
5. Weak acidity (pH5-pH6) to remove accumulated waste from hair and scalp without skin irritation.
6. Clinical test completed (P&K Skin Clinical Research Center)
7. Use a natural surfactant (amniotic acid surfactant) with less skin irritation instead of a chemical surfactant.
8. The functions of Propecia (DHT inhibiting)/minoxidil (growth factor promotion, blood circulation improvement)/fantoga (nutritive supply) in three types of hair loss medicines.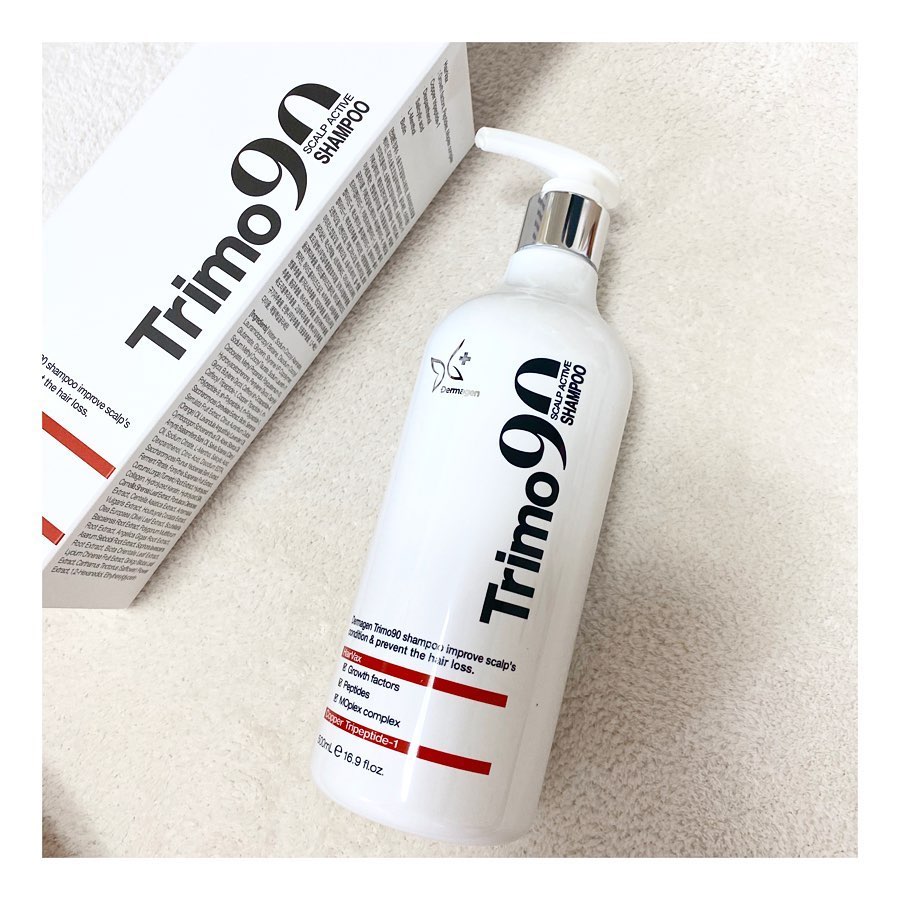 TRIMO 90 HAIR SHAMPOO 500 ML. MAY PHARM.
MAIN INGREDIENTS
– HairVax(Growth factors / Peptides / Moplex Complex)
– Copper-Tripeptide-1
– Biotin
– Saccharomyces Cerevisiae Extract
FUNCTIONAL INGREDIENTS
– Dexpanthenol
– Salicylic acid
– L-Menthol
HOW TO USE
Wet the hair with warm water. Put 3-5mL of the product and massage through the scalp evenly. Let the foam on the hair for 3 minutes and wash thoroughly.
#cosmetics #healer #maypharm #korea #medicine #SHAMPOO #filler #vitamin #beauty #beautysalon #mineral #skincell #hyaluronicacid #protein #antiaging #revitalizer #skinregeneration #pigmentation #wrinkleimprovement #elasticity #cosmetology #косметология #shampoo #шампунь #корея #волосы #выпадениеволос #здоровыеволосы #корейскийшампунь #kosmetolog #биоревитализация #foam #hairloss