THE RED AMPOULE SOLUTION
It is a high-concentrated premium RED solution that combines only vitamin B12 and excellent ingredients for fat decomposition to increase metabolism of fat cells and accelerate it. It is distinguished from existing contour injection.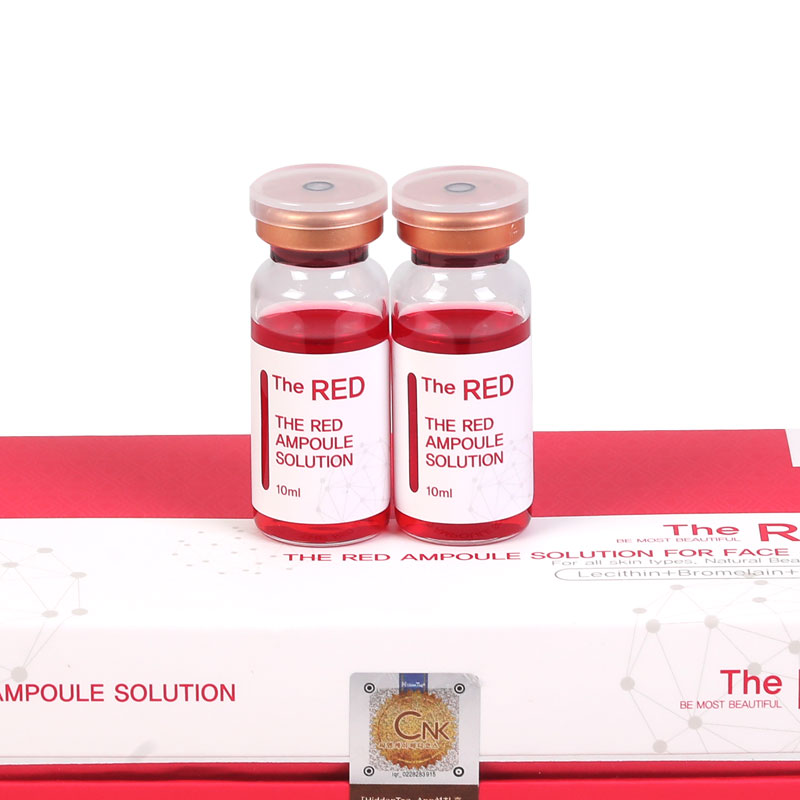 THE RED. MAYPHARM
KEY INGREDIENTS IN THE RED AMPOULE SOLUTION
Vitamin B12 or Cyanocobalamin
Induces activation of fat metabolism
Carbohydrates and fats are lead to energy
Reduction of edema due to increased blood flow
What is fat metabolism?
Fat metabolism refers to the reaction of synthesis and decomposition in vivo, Its activation helps to break down fat in the body and enables more effective lipolysis
Lecithin
Stimulates lipase activity
triglyceride decomposition and transport in fat cell
decompose fat cell wall
degaradtion of bad cholesterol in the blood, such as waste and neutral fat in the blood vessels
Bromelain helps to break down fat and remove inflammation
Bromelain is enzyme extract derived from the stems of pineapples plants. It have being used in medicine for a long time to remove eschar from burn. being an active component of THE RED it is works as edema reduction and pain reduction.
Centella asiatica, commonly known as centella, Asiatic pennywort or Indian pennywort or Gotu kola, is a herbaceous, frost-tender perennial plant in the flowering plant family Apiaceae, subfamily Mackinlayoideae. In coscmetology it can be used in the treatment of cellulite.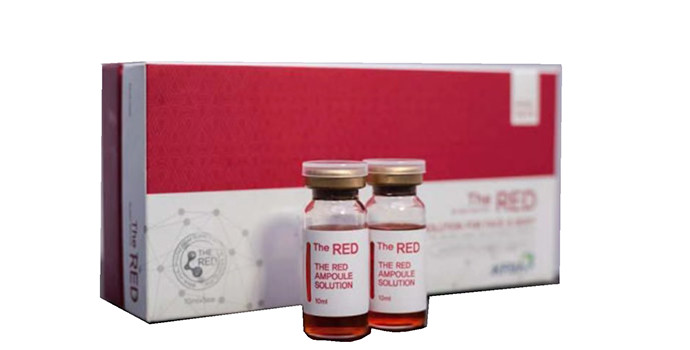 THE RED. MAYPHARM
The RED is different from us: the world's first addition of highly concentrated vitamin B12 and other active ingredients for rapid fat decomposition, promote rapid fat decomposition, and quickly exclude it from the body. Different from the traditional fat-dissolving needle, it improves the shortcomings of the traditional fat-dissolving needle, such as easy pain, redness and swelling, and slow effect. It has been certified for its high safety, quick effect and little side effects.
It can be used for facial obesity, double chin and excessive body fat.
By changing the storage form of fat component and inducing it to energy source, it reduces the number and size of fat cells to maximize fat reduction.
Decreases adipocytes and produces collagen to increase skin elasticity
It facilitates the circulation of the lymphatic fluid and can rapidly release the degraded fat cells, which is effective in reducing edema and eliminate cellulite.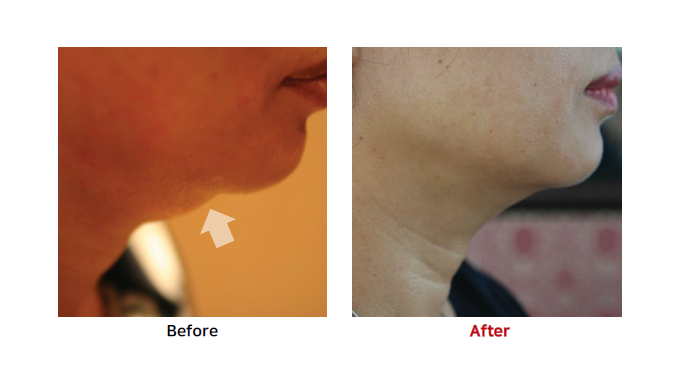 THE RED. MAYPHARM. BEFORE & AFTER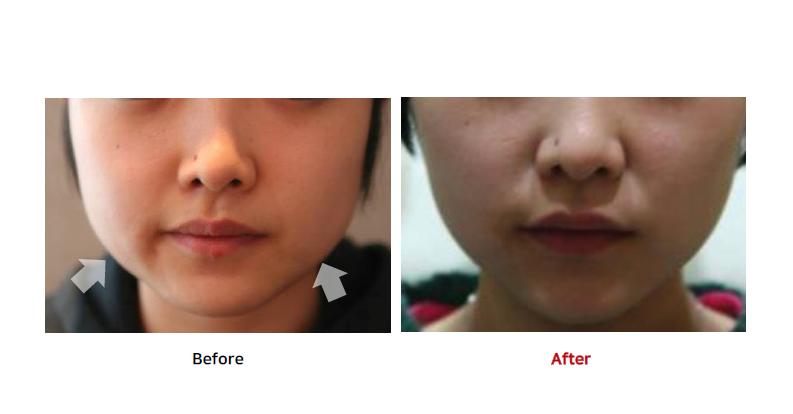 THE RED. MAYPHARM. BEFORE & AFTER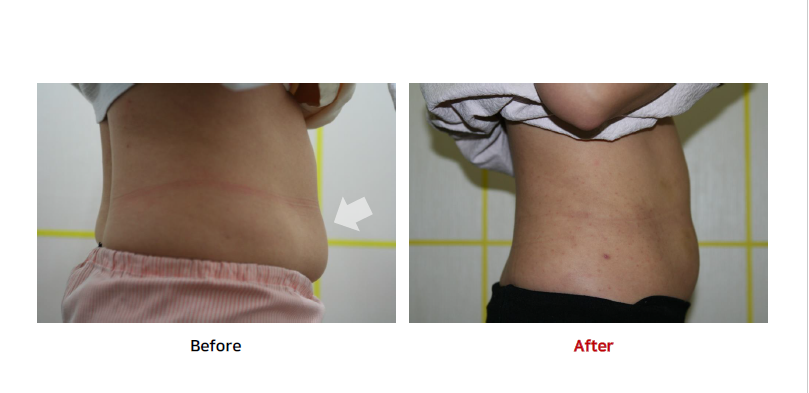 THE RED. MAYPHARM. BEFORE & AFTER
#cosmetics #healer #maypharm #korea #medicine #toxin #filler #petit #beauty #beautysalon #vitamin #mineral #skincell #hyaluronicacid #protein #antiaging #revitalizer #skinregeneration #pigmentation #wrinkleimprovement #elasticity #skinelasticity #gloss #whitening