Sardenya
The purpose of Sardenya is to improve the external characteristics of the epidermis by saturating it with essential nutrients. As a result of the session, a healthy complexion is restored and skin elasticity returns.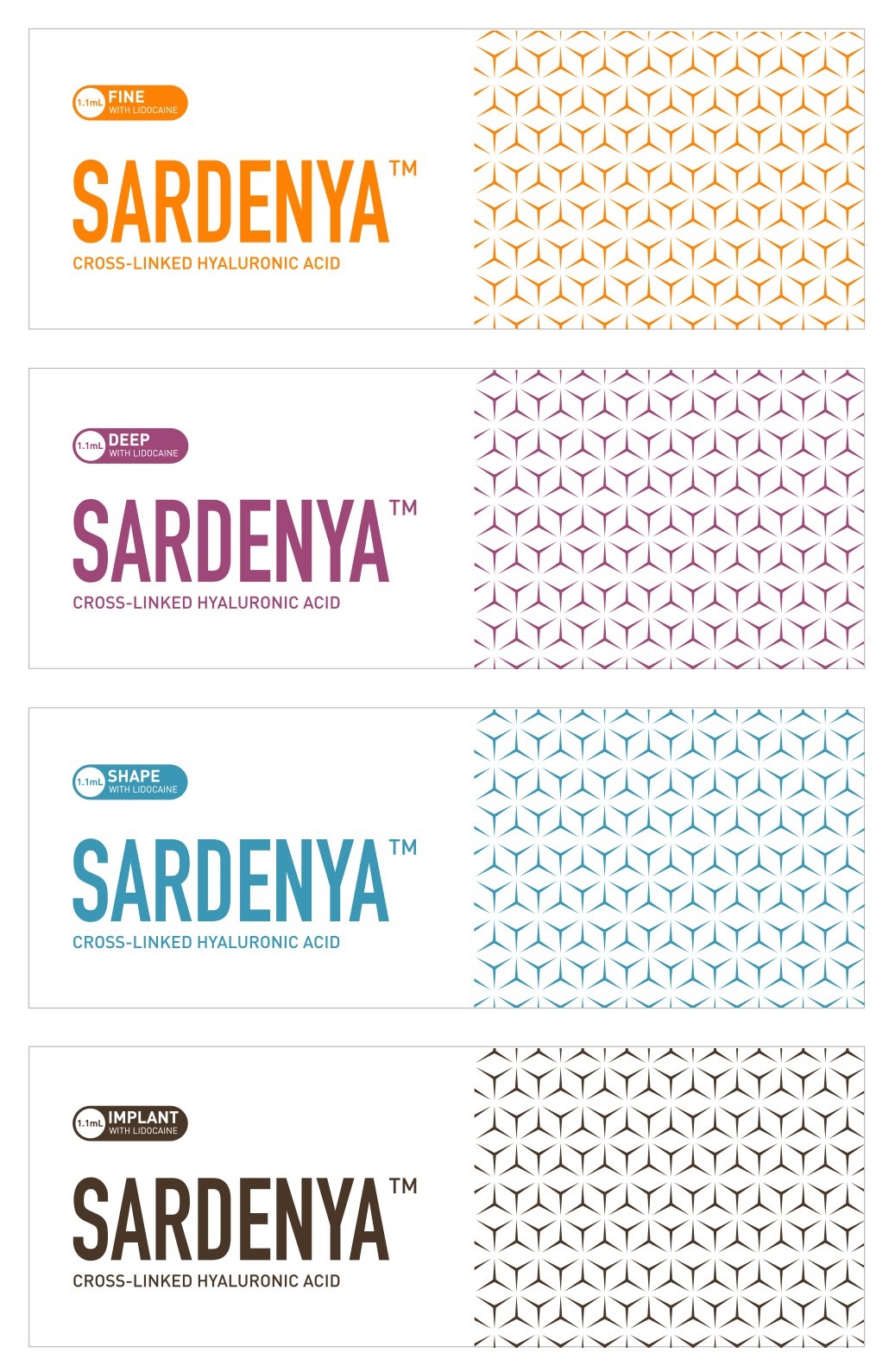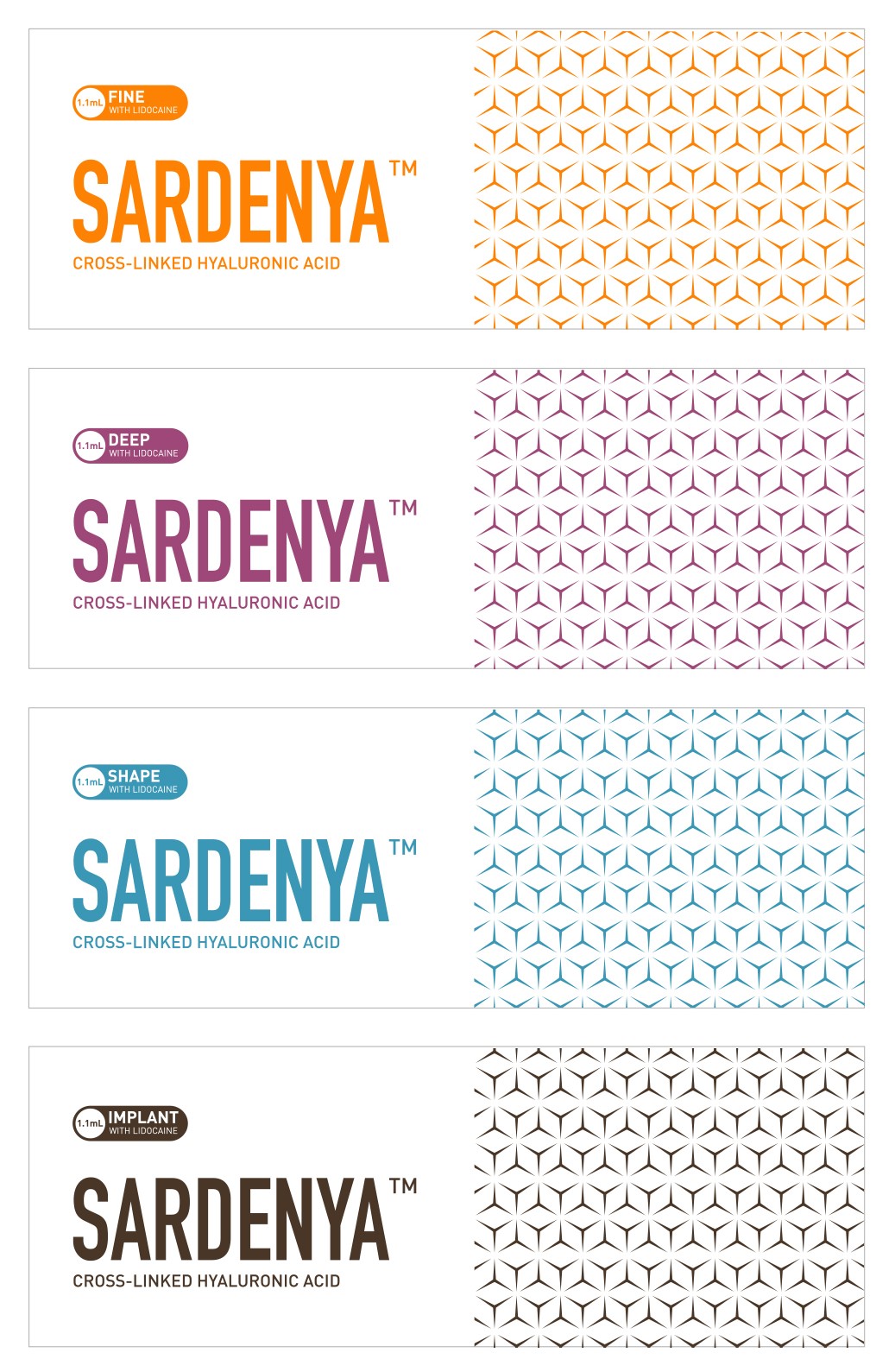 The aesthetic effect of Sardenya is achieved due to the main component in the product – hyaluronic acid of non-animal origin, which, in turn, provides complete biocompatibility with epithelial cells, in which the amount of hyaluronate decreases under the influence of age-related deformations and aggressive external factors.
An additional component of fillers is lidocaine, which minimizes the discomfort of inserting a needle into the dermis during the procedure.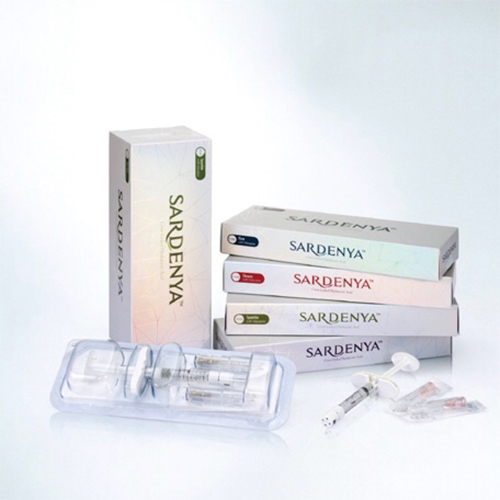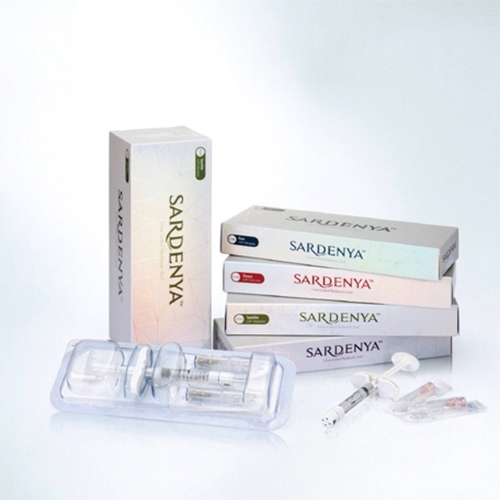 Sardenya fillers have many positive parameters. It is worth noting the purity of raw materials and the finished product. This is achieved through the use of innovative technologies and due to compliance with international quality standards.
You can also highlight the high efficiency of the use of fillers, which lasts long enough in comparison with analogues, and ease of use.