Rejeunesse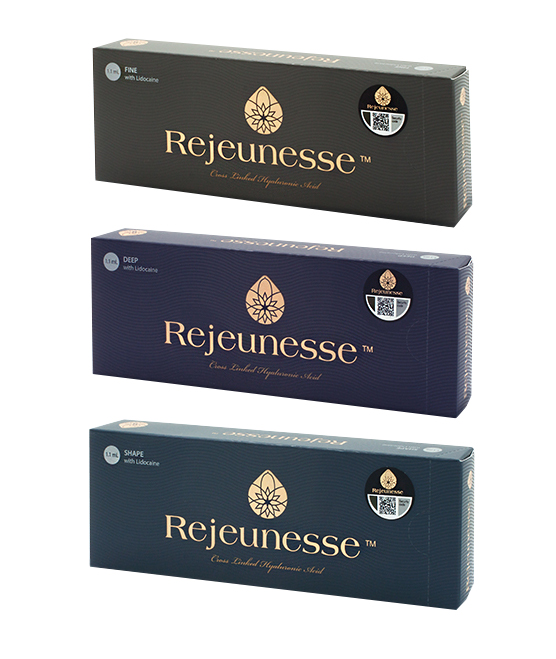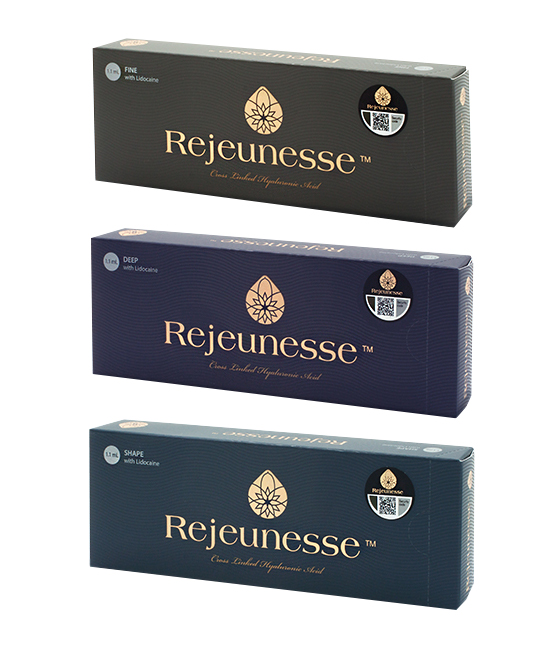 Rejeunesse™ with lidocaine is a sterile, transparent, pyrogen-free, viscoelastic gel of 100% crosslinked
hyaluronic acid of non-animal origin containing 0.3% lidocaine hydrochloride for treatment of wrinkles and
folds.
> Rejeunesse is non-animal based, crosslinked dermal filler using BDDE for linking agent.
> Rejeunesse is very long-lasting, has longevity over 12 months.
> Rejeunesse™ offers visible results immediately and stable volume effect with minimized swelling after application.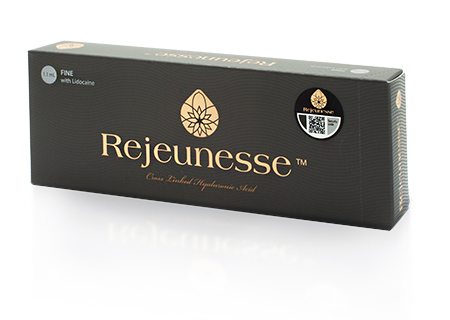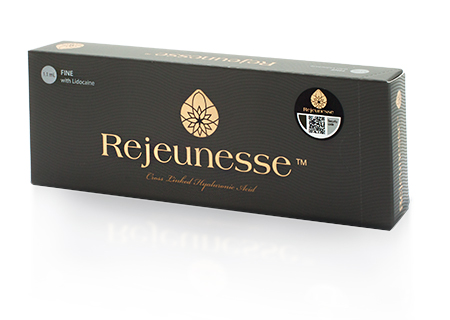 Rejeunesse Fine. 24 mg / ml high hyaluronic acid gel supplemented with lidocaine for greater comfort during injection.
Unlike many biorevitalizants, it does not have crosslinking molecules.
Purpose of use:
lip augmentation;
elimination of small age and expression lines in the face and neck;
contour plastic of intimate zones.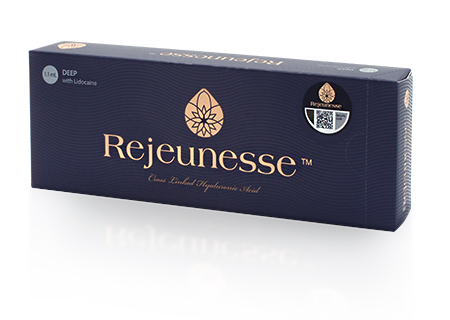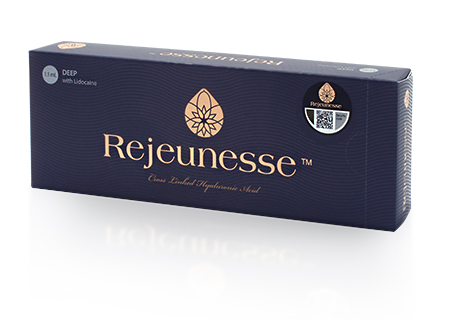 Rejeunesse Deep.
Filler for biorevitalization with medium density consistency. In addition, it is used when sculpting areas of the face, as well as to add volume to the lips, bio-reinforcing the contour of the chin line, and adjusting the relief in the zygomatic bone area.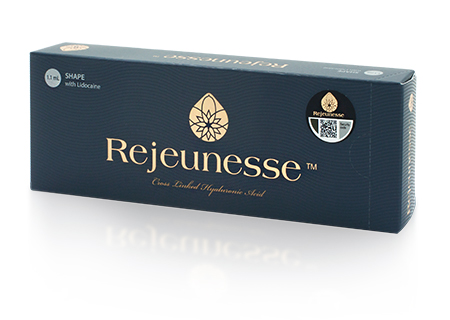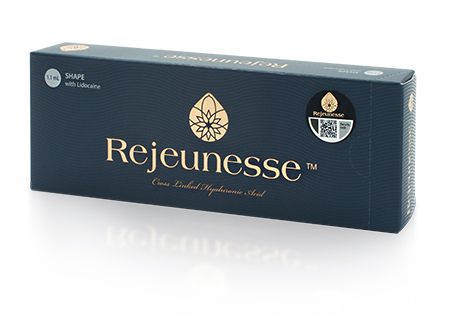 Rejeunesse Shape.
This is the longest-running filler from the series. The gel formula is supplemented with lidocaine, hyaluronic acid at a concentration of 24 mg / ml.
The preparation for contour plastics is intended. With the help of injections, you can change the shape of the tip of the nose, sculpt the chin, add volume to the lips.