NEURADERM
M.BIOME-BT AND NEW MULTIFUNCTIONAL COMPONENTS, 56 INGREDIENTS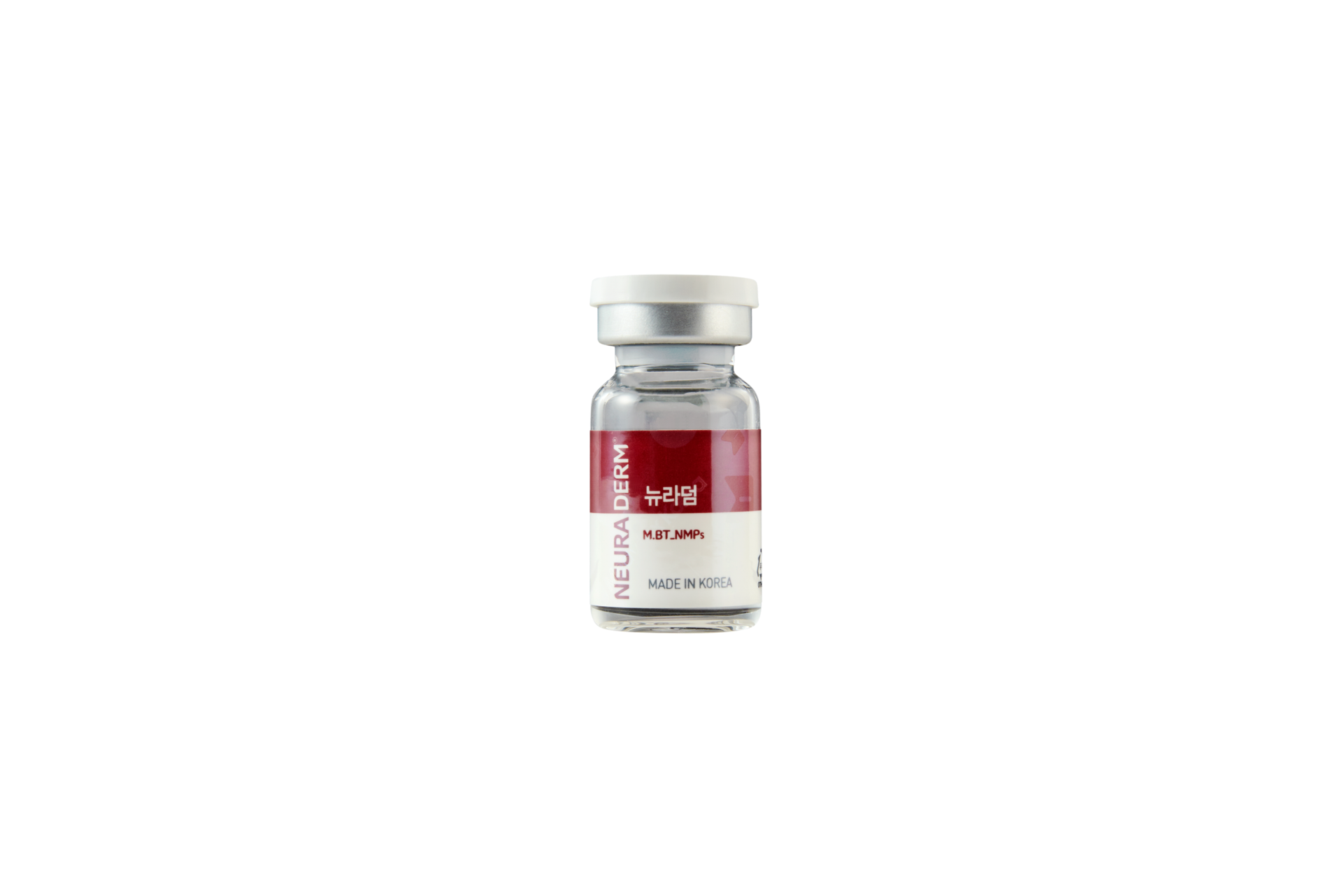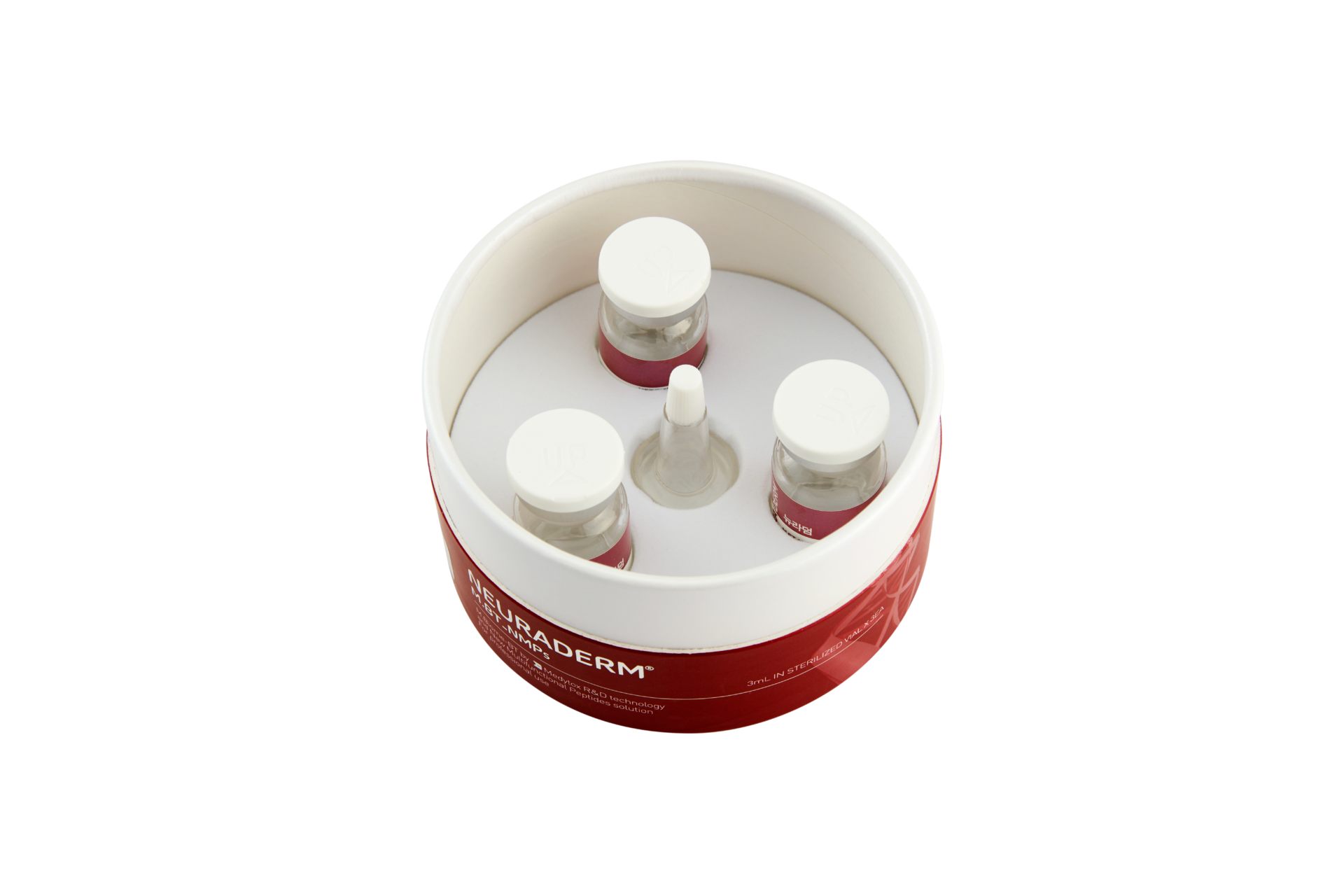 NEURADERM. MAYPHARM
Neuraderm is a cosmetic brand based on the patented peptide 'M.Biome-BT' developed by Meditox researchers.
Peptide is a component that makes up protein and is used as a raw material for cosmetics as a basic ingredient to make skin tissue and supply energy. Embiom-VT is made from a combination of peptides derived from the SNARE Complex, which plays an important role in the secretion of neurotransmitters. MBOM-VT, which applied for a domestic patent due to the effect of skin whitening and wrinkle improvement, has also finished listing in the International Cosmetic Ingredients Collection (INCI).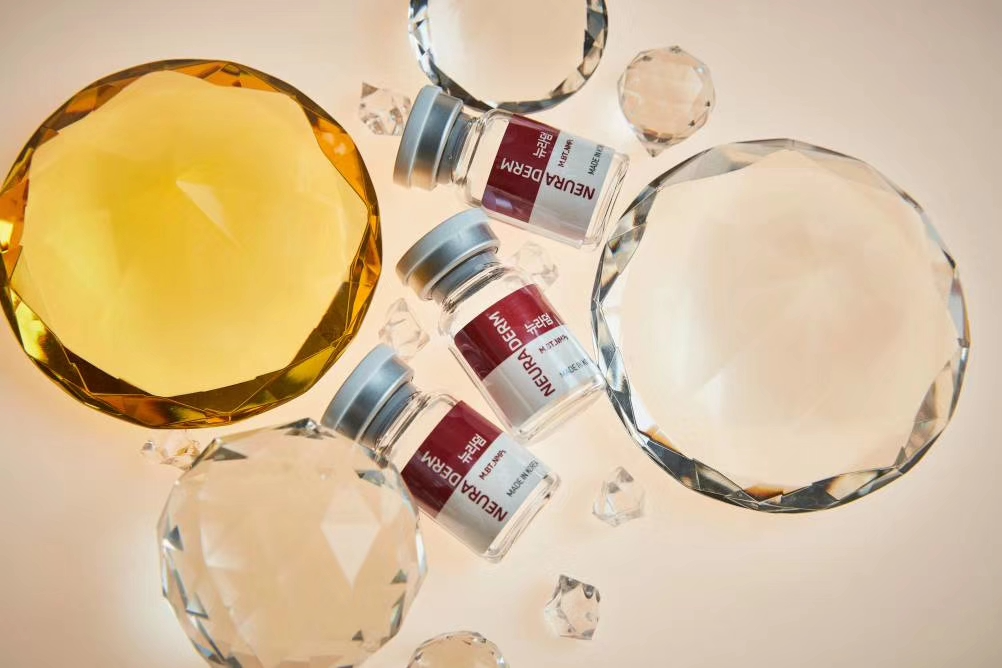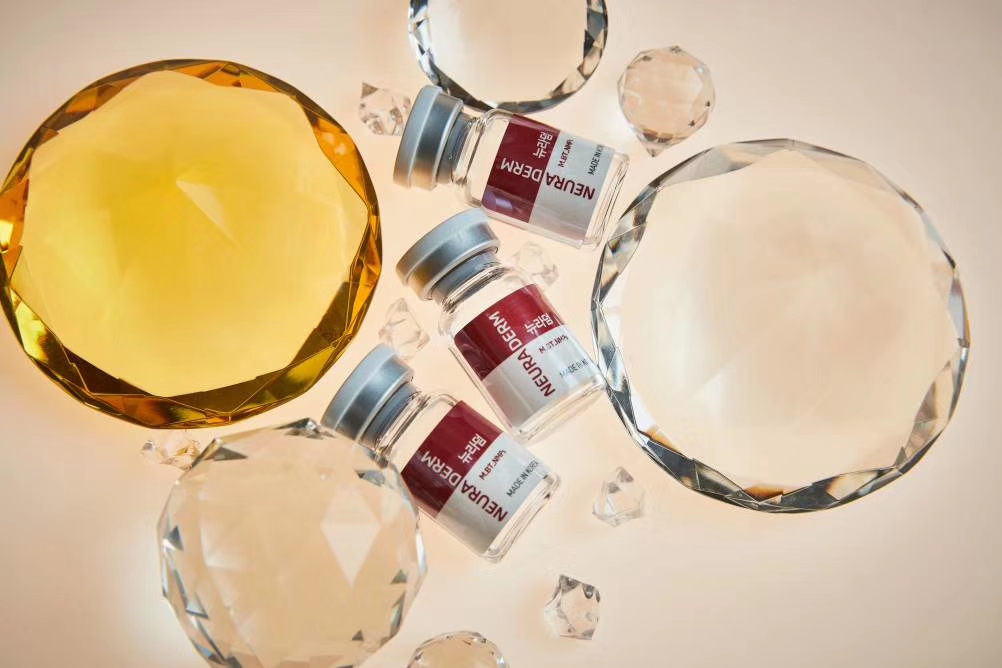 NEURADERM. MAYPHARM
M.BIOME-BT AND NEW MULTIFUNCTIONAL COMPONENTS, 56 INGREDIENTS
COENZYME
10 MINERAL
ADENOSINE
HYLURONIC ACID
9 VITAMIN
3 NUCLEIC ACID
GLUTATHIONE
21 AMINO ACIDS
TAURINE
In particular, by combining 'MSM Technology', a technology that combines Meditox's ingredients, it specialized in double filtering of main raw materials and sterilization of solutions.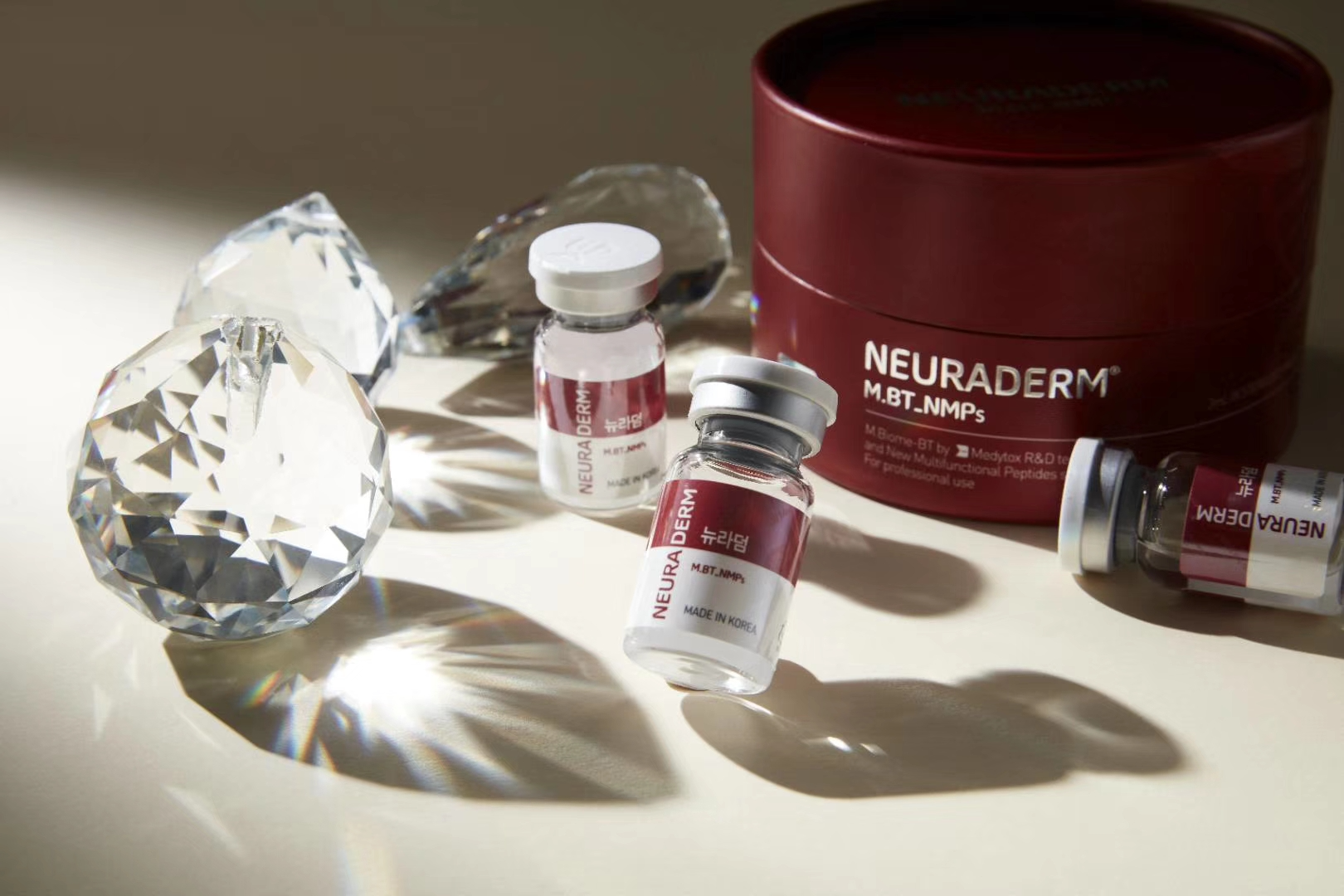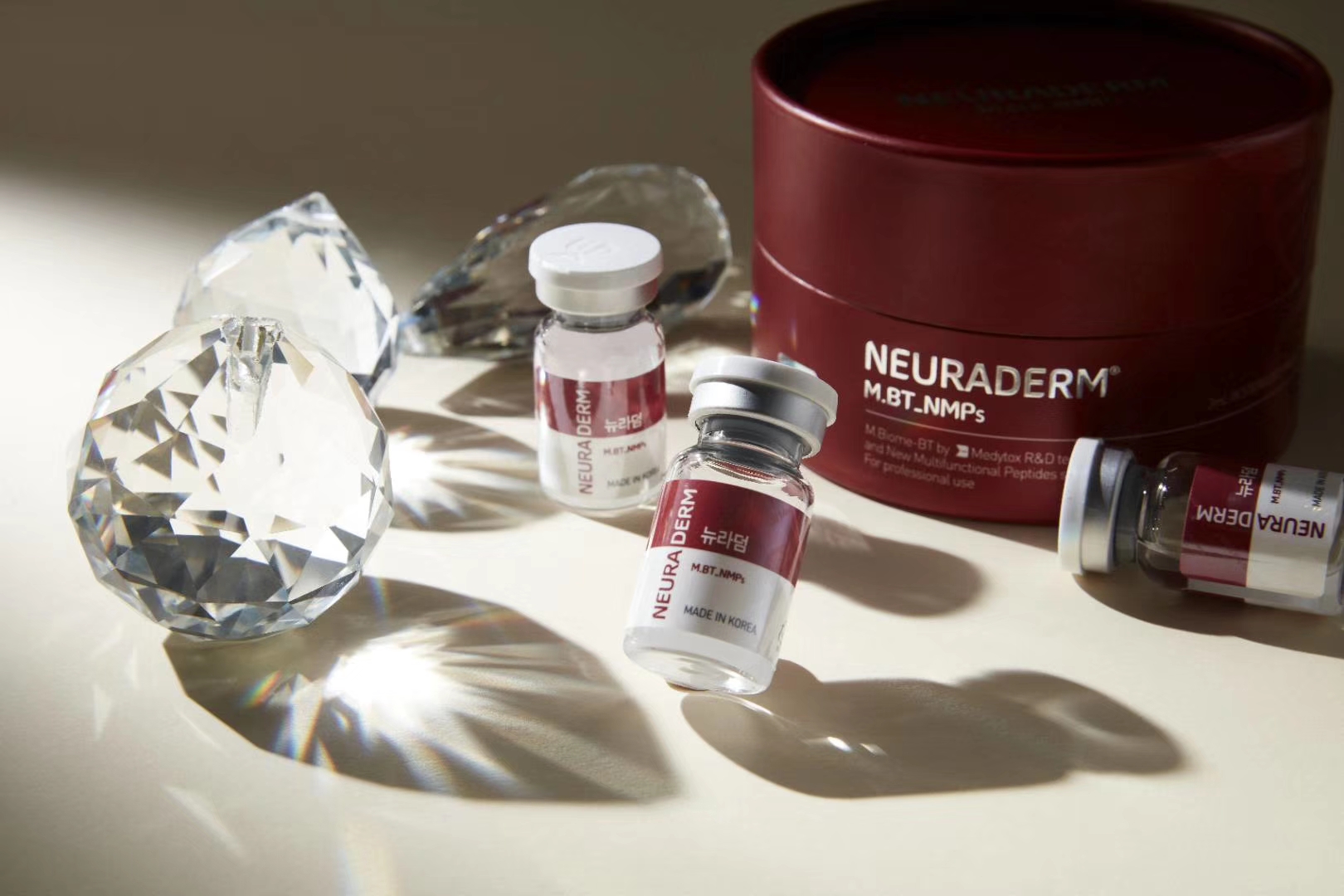 NEURADERM. MAYPHARM
#cosmetics #healer #maypharm #korea #medicine #toxin #filler #petit #beauty #beautysalon #vitamin #mineral #skincell #hyaluronicacid #protein #PDRN #mask #polynucleotide #polydesoxyribonucleotide #antiaging #revitalizer #skinregeneration #pigmentation #wrinkleimprovement #elasticity #skinelasticity #gloss #whitening #darkcircles #eyes #skinimprovement #cosmetology