FILLLERS YOU CAN FIND IN KOREA
Dermal fillers are gel-like substances that are injected beneath the skin to restore lost volume, smooth lines and soften creases, or enhance facial contours. More than 1 million men and women annually have choose this popular facial rejuvenation treatment, which can be a cost-effective way to look younger without surgery or downtime.
Dermal Fillers are one of the most popular cosmetic procedures not only in Korea, but all around the world. As its name suggests, fillers basically fill volume to areas of our face which can subtly or dramatically change the complexion of our appearance – making it an easy but effective fix for many of our physical complexes from deep marionette lines to shallow nose bridges. Dermal Fillers are classified by the substance used, and the most popular type is the Hyaluronic Acid Filler.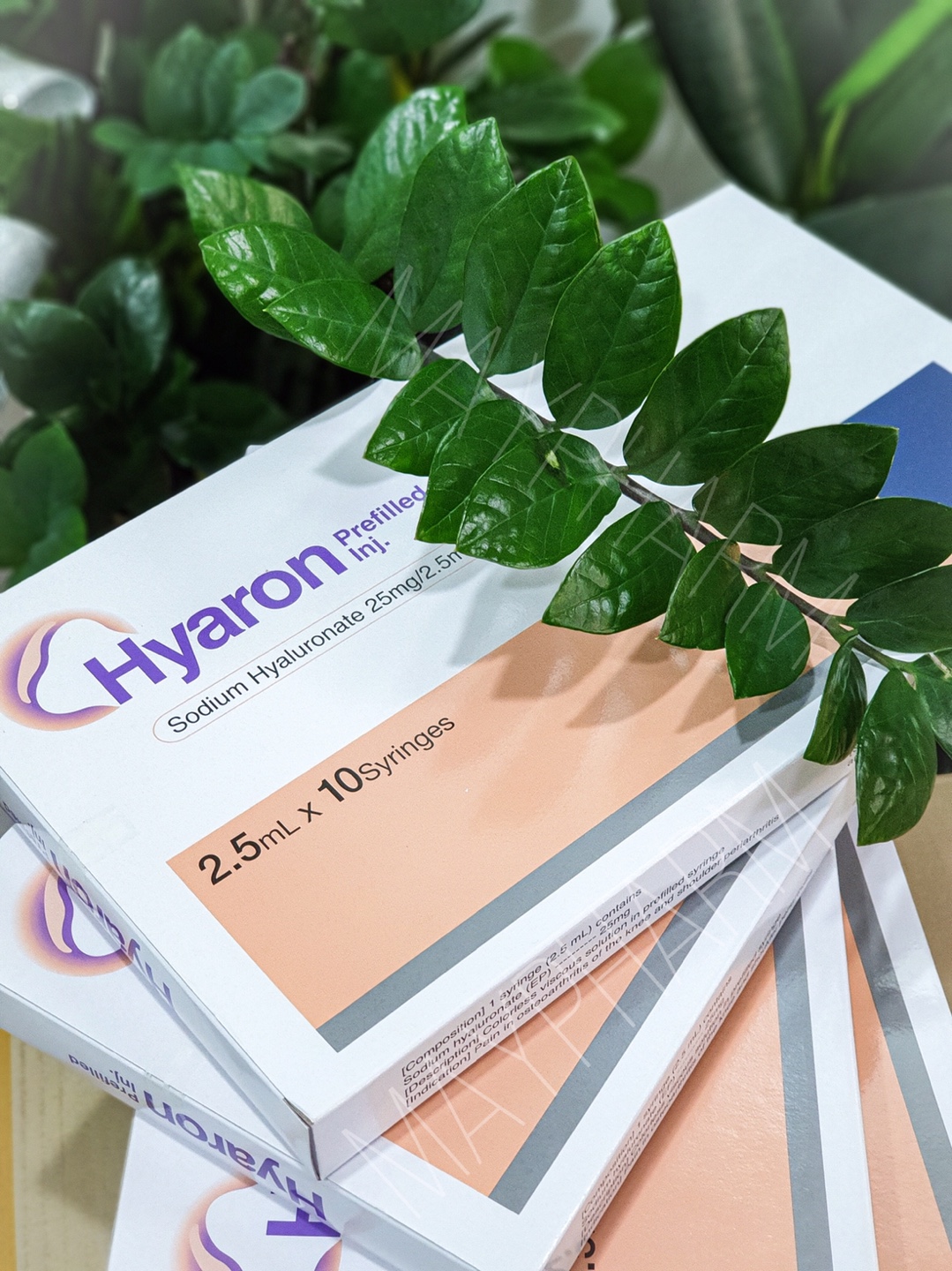 HYARON. MAY PHARM.
It's safe as it's a substance found in our body and is naturally absorbed inside our body over time, and even easily reversible with LIPORASE if one is not satisfied with the results. In Korea, there is a wide range of HA filler brands available. You have the global favorites, CHAEUM PREMIUM and HYARON, but you may have also been curious about other korean brands like YVOIRE and NEURAMIS, which are much cheaper in cost. Which begs the question, how are these brands different and which one should I get?
CROSS-LINKING
Hyaluronic acid would be completely absorbed by your body within a few days if injected as itself. A great point to prove its safety, but not the effect you want to be paying money for. This is why, HA when used as fillers are "cross-linked". Dermal HA fillers exist as long chain structures and substances such as BDDE and DVS are used to link HA chains together so the filler keeps its form – this is called cross-linking. This not only prolongs the absorption of the HA, but also helps the filler maintain its shape. Depending on how the HA is cross-linked, its properties change. There are two types of cross-linking: monophasic and biphasic.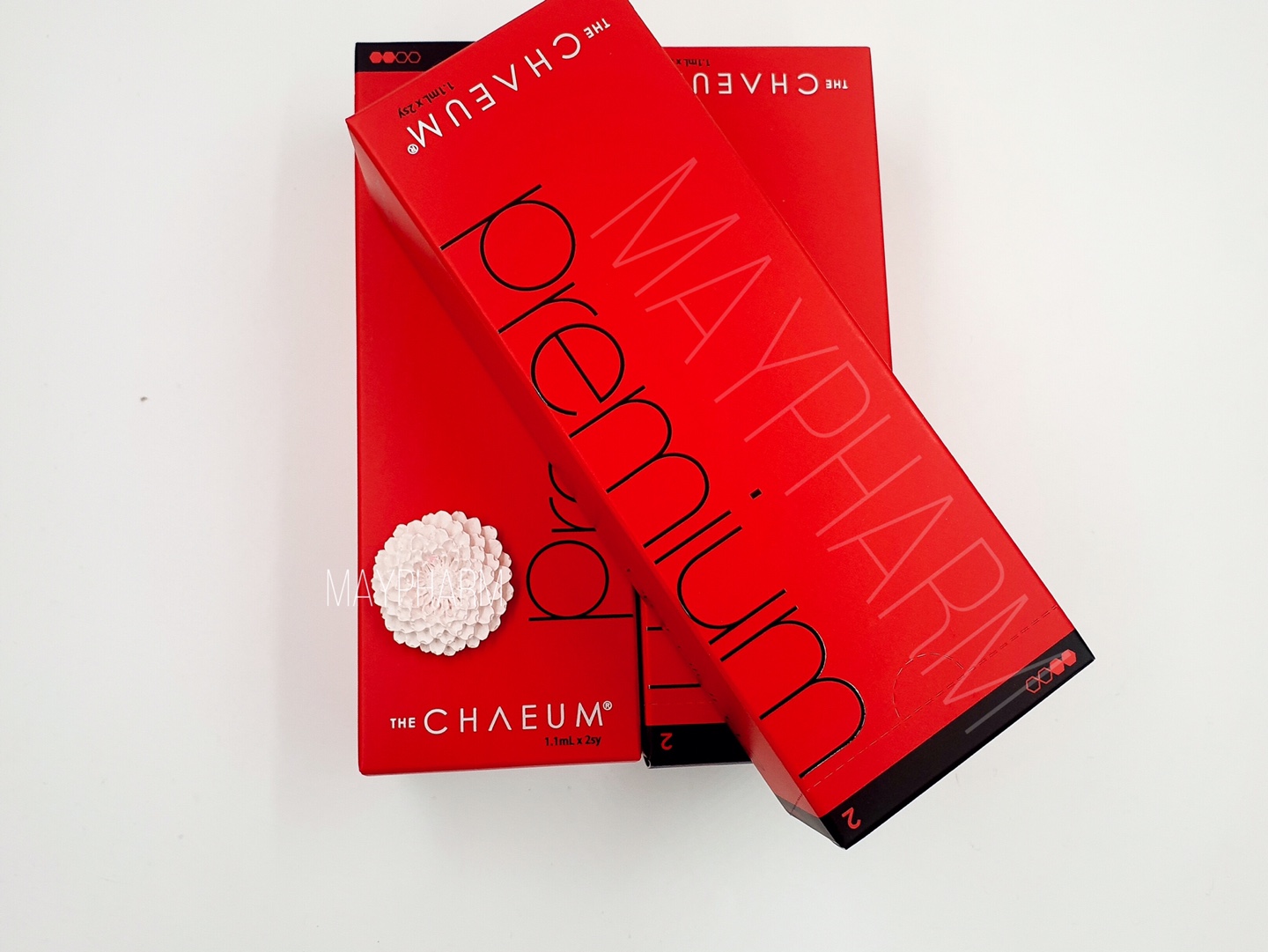 CHAEUM PREMIUM. MAY PHARM.
1. MONOPHASIC

Monophasic cross-linking basically finely divides the Hyaluronic Acid into gel type structures, as shown in the image above. These fillers evenly spread within the area they are injected, but are not so volumetric. They are suitable for filling out light wrinkles and evenly spreading out across areas like the cheeks.
2. BIPHASIC

Image Source
Biphasic cross-linking, on the other hand, divides Hyaluronic Acid into gels and particle forms, again as shown in the image above. Biphasic filler brands include Restylane and Yvoire. The structure may be uneven, but it has a greater effect at giving volume. These fillers are suitable for deeper wrinkles and for maintaining shape for areas like the nose.
HYALURONIC ACID FILLER BRANDS IN KOREA – PROPERTIES
Biphasic Filler

Filler Effect Duration : 6 months
YVOIRE is a Korean Filler brand. It is KFDA approved and is known for its syringe design which gives high stability of injection (favored by doctors for its ease of use). It boasts the longest period of domestic use among local brands.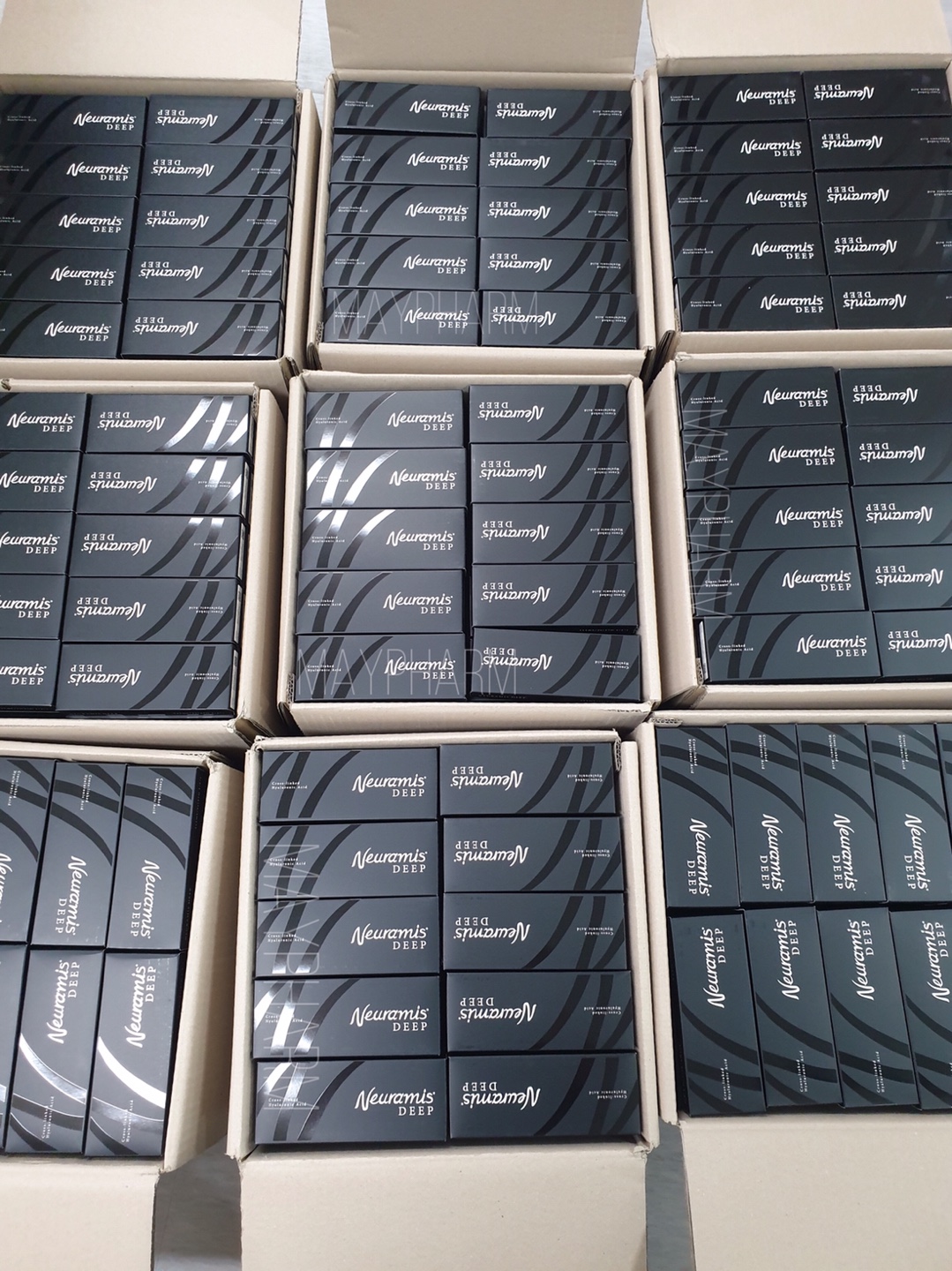 NEURAMIS. MAY PHARM.
Monophasic Filler

Filler Effect Duration : 6 months
Another KFDA approved Korean brand. NEURAMIS is becoming a local favorite for its smooth spread characteristic, showing an extremely high growth rate in the market.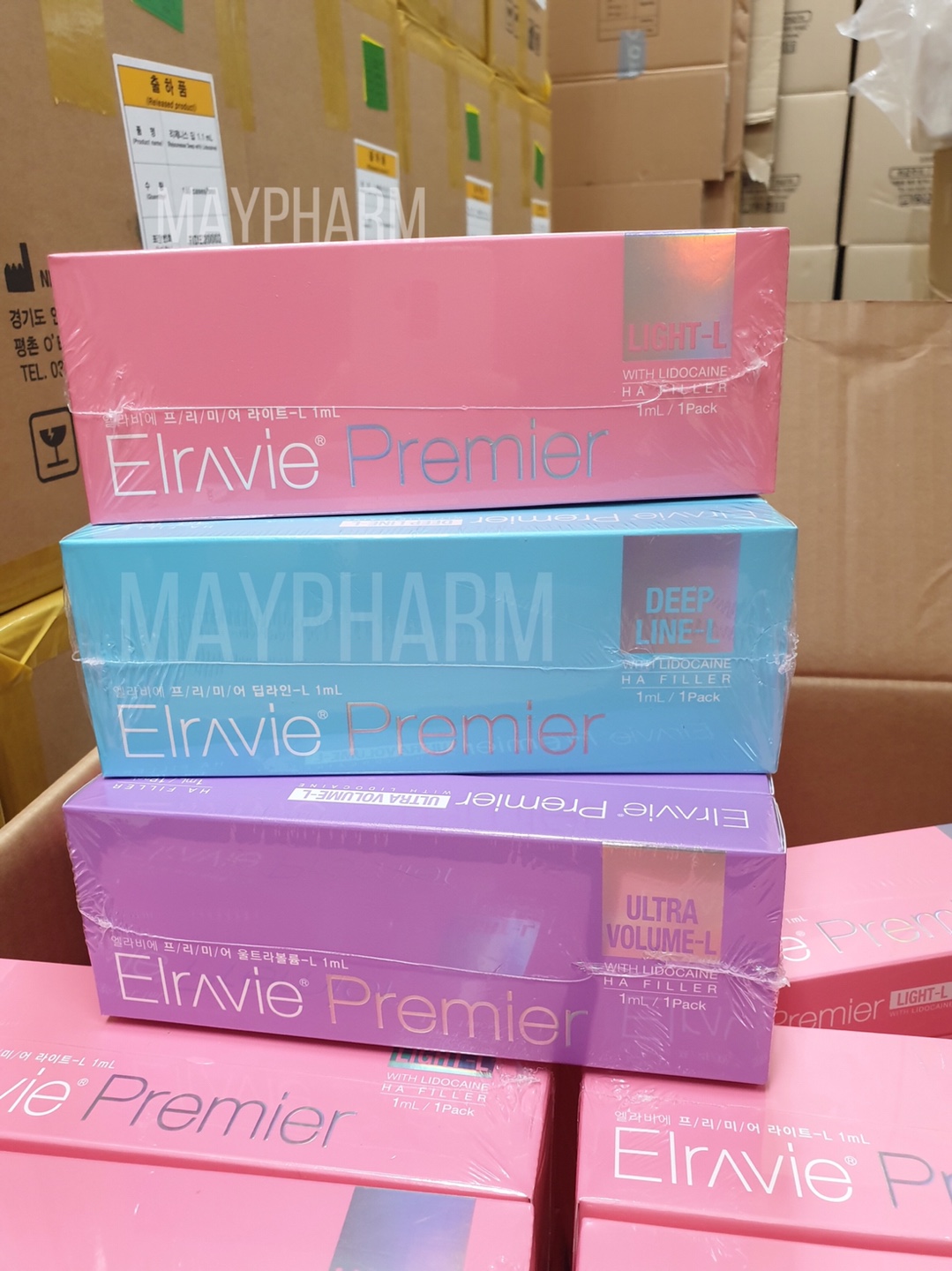 ELRAVIE PREMIER. MAY PHARM.

Monophasic Filler

Filler Effect Duration : 6 months
ELRAVIE

, with

YVOIRE

, has been in the domestic market for the longest period of time among Korean filler brands. For a monophasic filler, it shows high viscosity and elasticity commonly seen in biphasic fillers.


GETTING FILLERS IN KOREA
These are the different HA Filler brands, both imported and domestic, that you can get in Korea. Each brand markets its brand focusing on different benefits and are all FDA and/or KFDA approved. However, more important than which brand you get is getting them by an experienced and certified doctor, and how much they are accustomed to using a certain brand. They all have their own preferences from their experience with different brands, so make sure you consult with the doctor in depth before deciding to get fillers!
#filler #fillers #koreanfillers #elravie #elraviepremier #neuramis #Hyaron #HA #hyalluronicacid #skincare #youngskin #methotherapy #cosmetology #chaeum lidocaine #monophasiciller #biphasicfiller #maypharm #injection #crosslinked