I'M FILL PATCH

Micro Needle Patch provides intensive firming and moisturizing to dried skins around eyes and smile lines.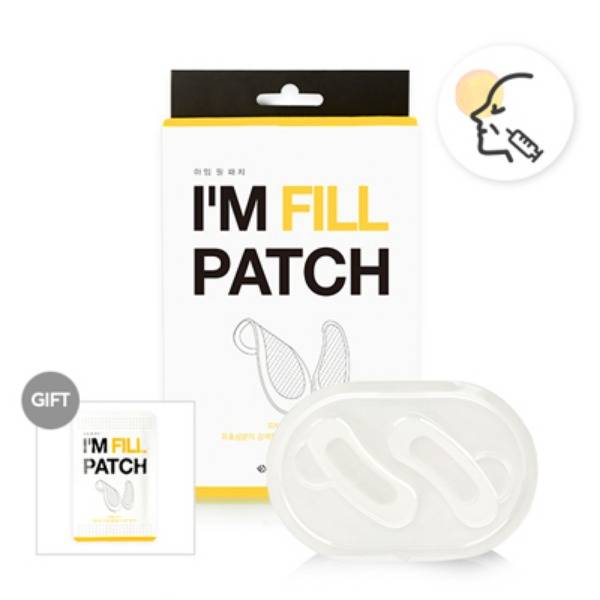 I'M FILL PATCH. MAY PHARM.
RECOMMENDED USAGE AREA
Recommended for use on the area of the nasolabial folds, the area of skin and eyes. It has an active effect on the hydration of the skin lightening restores elastin fibers, thereby recovering the elasticity of the skin, the effect of smoothing the skin and filling. Hyaluronic acid helps to maintain normal water balance in the skin, improves skin texture, prevents and slows down aging of the skin, smooths wrinkles, wound-healing effect.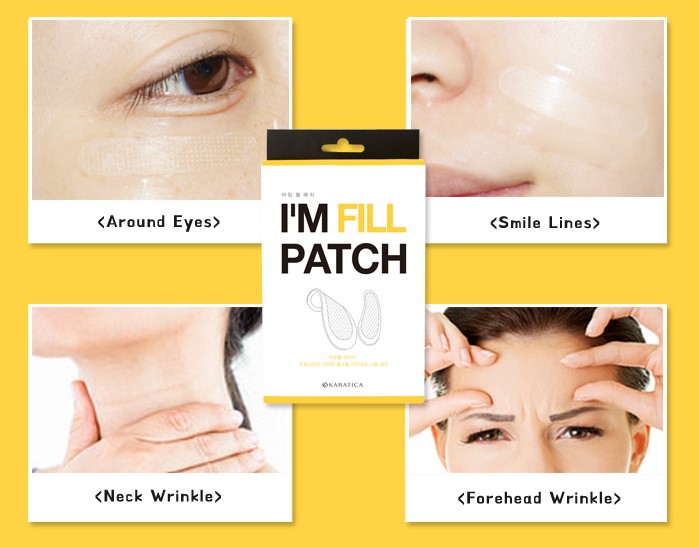 USAGE AREA FOR I'M FILL PATCH. MAY PHARM.
Hyaluronic Acid needles made by micro-technology mitigate wrinkles and dissolve dark spots.
Complete undetected hazardous ingredients, stimulating the body dermatologist tested.
BEFORE & AFTER EFFECT
– revitalization
– moisturization
– wrinkle smoothing
– tone whitening
–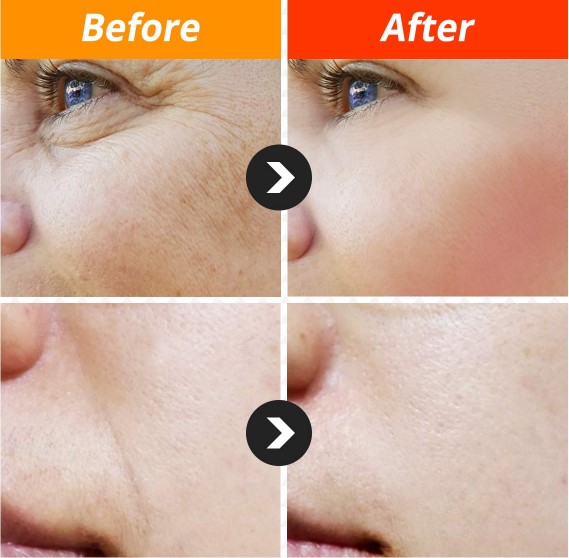 BEFORE & AFTER EFFECT AFTER USING I'M FILL PATCH. MAY PHARM.
MICRO NEEDLES MATERIAL
– effective 400 micro needles to moisturize inside
– needles are covered by Hyaluronic Acid
– elastic band to repeat your face form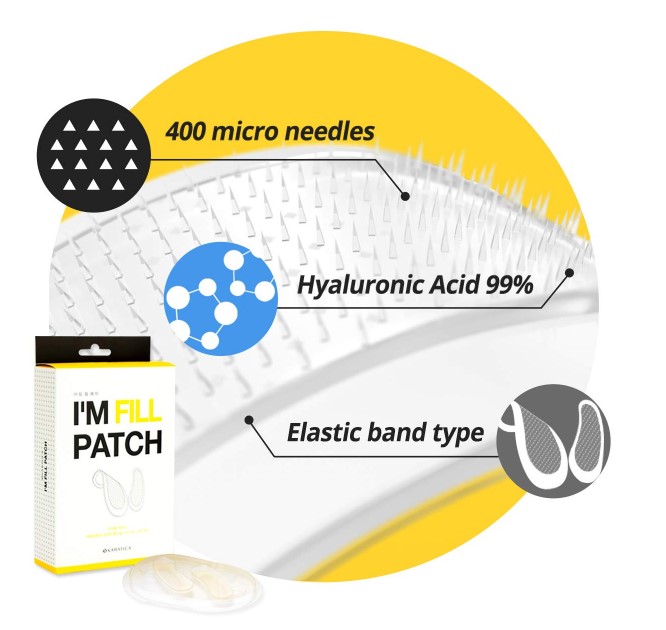 MICRO NEEDLES OF I'M FILL PATCH. MAY PHARM.
WHY I'M FILL PATCH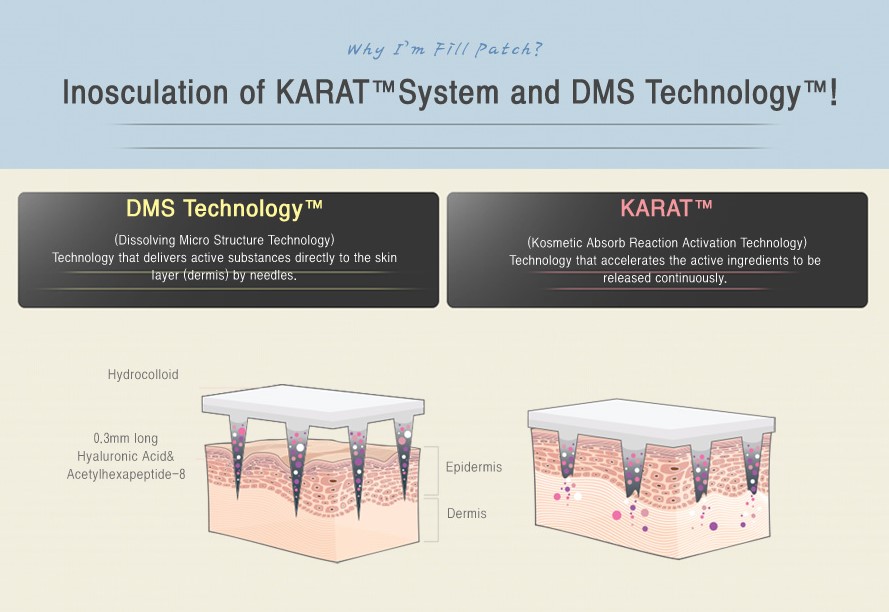 WHY I'M FILL PATCH IS RECOMMENDED BY DERMATOLOGY. MAY PHARM.
HOW TO USE
– clean your face
– apply a patch in a required area: eyes, smile lines
– remove the transparent protective film, then press with fingers again
– detach the patch after 2 hours or the day in the next morning and finish with the toner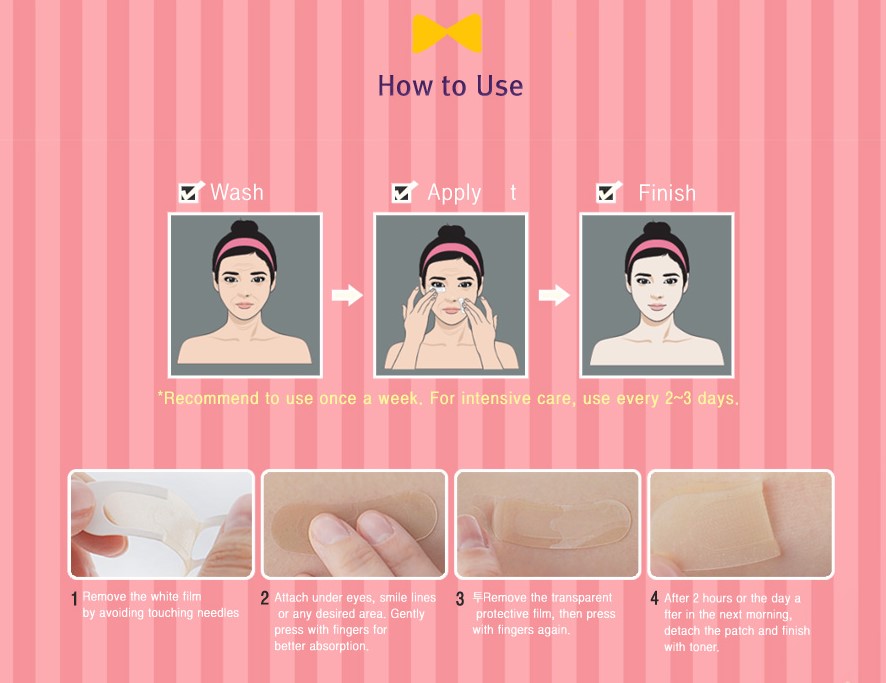 USAGE GUIDANCE FOR I'M FILL PATCH. MAY PHARM.
#cosmetics #healer #maypharm #korea #medicine #filler #vitamin #beauty #beautysalon #mineral #skincell #hyaluronicacid #protein #antiaging #revitalizer #skinregeneration #pigmentation #wrinkleimprovement #elasticity #cosmetology #косметология #филлеры #корея #ботулоксин #ботулакс #antiaging #wrinkles #kosmetolog #биоревитализация #patch #Impatch #hyaluronicacid #maypharm