CELLIANCE HYDNA TELOMERE AMPOULE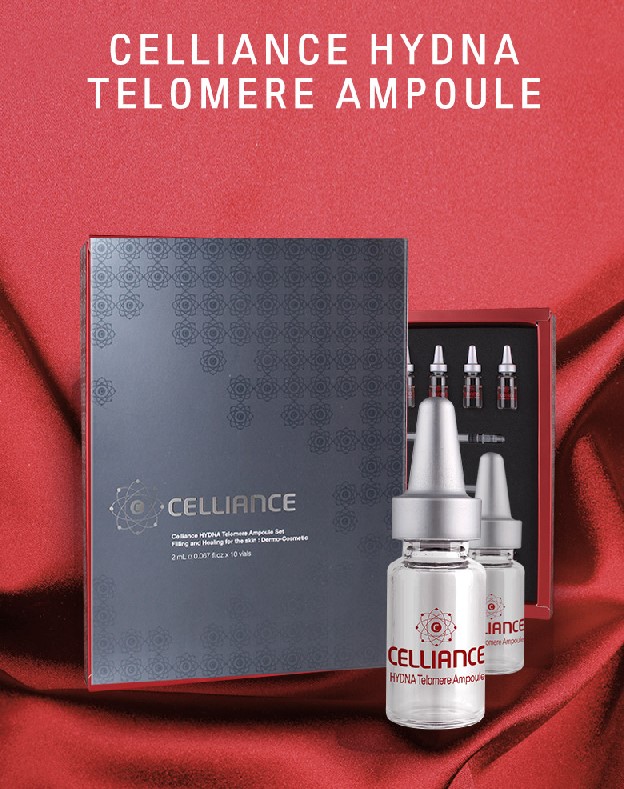 CELLIANCE. MAY PHARM.
An answer to long lasting youthful skin! Celliance hydna telomere ampoule sets contain excellent ingredients:
1) Containing sodium DNA, which is the most similar to human DNA, it keeps your skin healthy and young by helping the regeneration of cells.
2) Contains hyaluronic acid with various molecular weights, which is one of the best natural moisturizing factors. It has excellent water absorption and retention force, keeping your skin moisturized for long periods of time.
3) Human adipocyte culture fluid extract and EGF keep your skin transparent and healthy. It helps prevent aging of the skin and pigmentation.
4) Multi Growth Factor (MGF) strengthens the skins ability to regenerate. It also helps to tighten pores.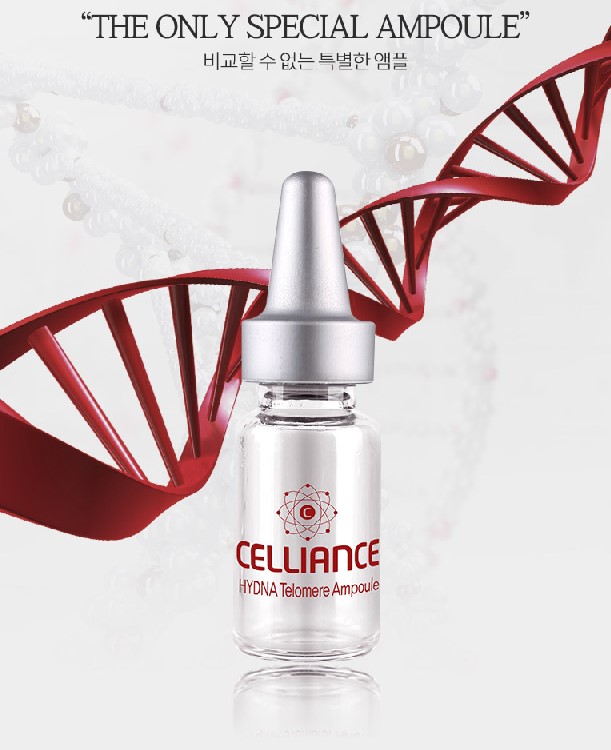 CELLIANCE AMPOULE. MAY PHARM.
EFFECT
– Deep Moisturization
– Wrinkle reduction
– Healthy skin tone
– Vitamin complex for skin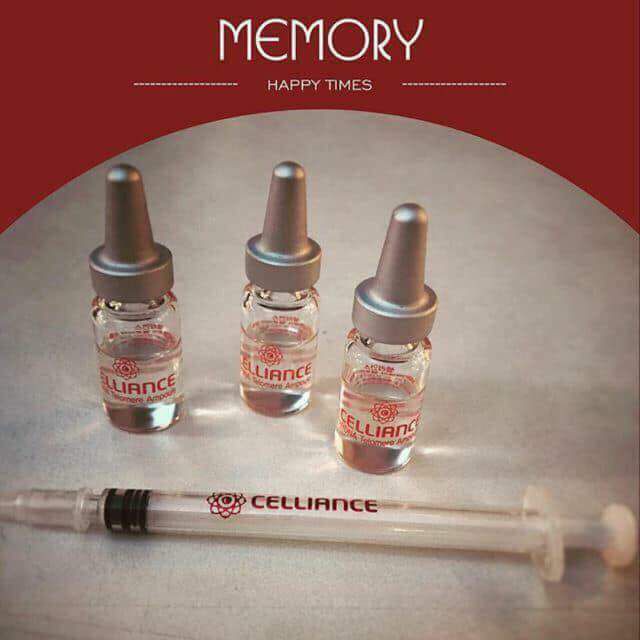 CELLIANCE AMPOULE WITH SYRINGE. MAY PHARM.
HOW TO USE
-Wash your face and apply toner.
-Remove the cap on one of the ampoules and use the syringe to fill 1ml.
-Using the syringe, apply over face and neck and gently tap until absorbed.
#esthetician #cosmeticsurgeon #dermatologist #Dermatology #cosmeticmedicine #doctormarketing #surgicalmarketing #fillerrussia #socialmediamarketing #medicalmarketing #maypharm #celliance #youngface #healthyskin #beautifulskin #ampoule #cosmetology #косметология #здороваякожа #подтянутаякожа #корейскаякосметика