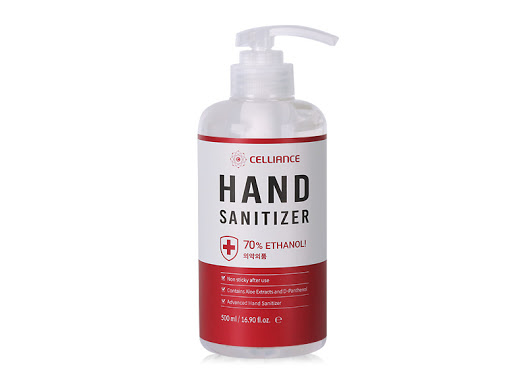 CELLIANCE HAND SANITIZER. MAYPHARM.
Characteristic:
1. Contains 70% of vegetable ethanol
2. Completed the quasi-drug license from the Ministry of Food and Drug Safety
3. Skin-safe chewing, non-toxic
4. Virus prevention
5. Contains green tea and aloe ingredients effective for moisturizing the skin
6. 99.9% sterilization effect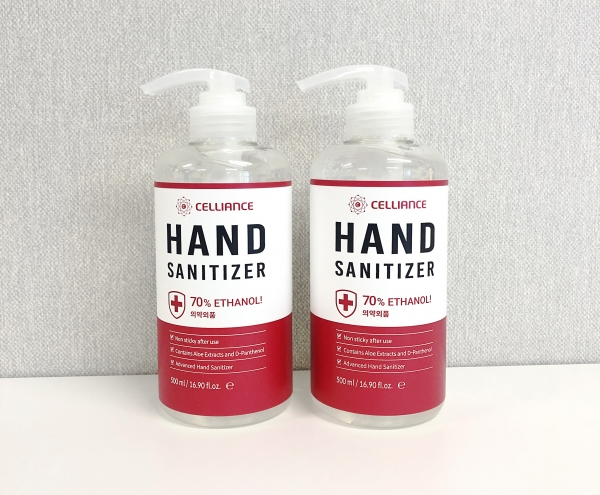 CELLIANCE HAND SANITIZER. MAYPHARM.
Thorough hand hygiene can prevent the spread of disease.
With "70% vegetable ethanol", it removes new bacteria more effectively than other companies' disinfectants with a 62% standard.
Most of the diseases are hands-on infections. If you don't wash your hands often, you are at high risk of exposure to various diseases such as food poisoning, infection, upset stomach, and colds.
Prevent disease infection and protect your immunity with the Celites hand sanitizer with 70% ethanol!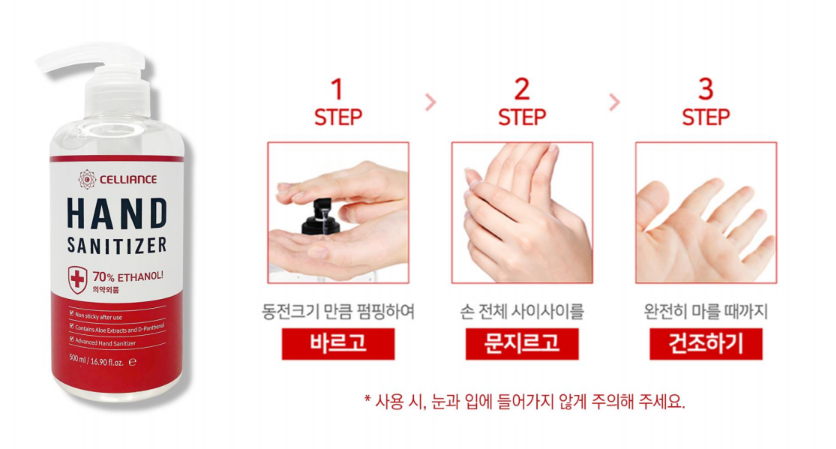 4-elements of CELLIANCE Sanitizer
GREEN TEA EXTRACT
-A green plant extract found in green tea leaves.
ALOE EXTRACT
-Aloe vera, that gives moisturizing
D-PATHENOL
-D-Partenol that keeps moist inside
COMFORTABLE FEELING
-Clean gel-type disinfectant without stickiness
#Maypharm #health #mediciene #virus #coronavirus #mask #UV #protection #drugs #dust #healthcare #finedust #sanitizer #celliance #cosmetics #cosmetology #fillers #toxin #pdrn #moisturization #antiaging #beauty