Antibac
Dr. Oracle
Antibac Acne Cleansing Foam 120ml
It is espercially for acne & trouble skin the KFDA certified quasi-drug.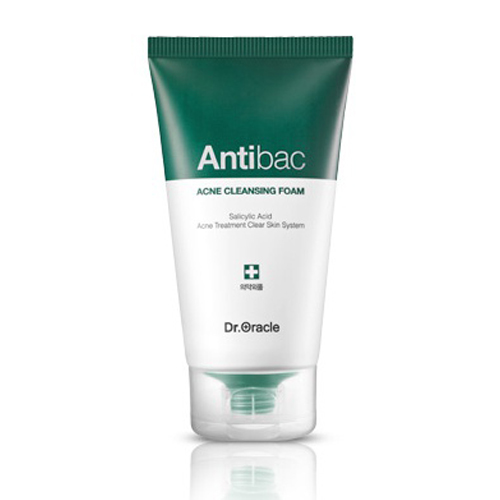 Antibac acne cleansing foam. May Pharm.
EFFECT
– Prevents acne and skin trouble (with Salicylic acid).
– Prevents skin dryness without skin tension.
– It keeps the skin fully moist and balance oil & water effectively.
– Prevents pore blockage through sebum and dead skin cell care.
– It deeply cleanses excessive sebum the cause of skin trouble.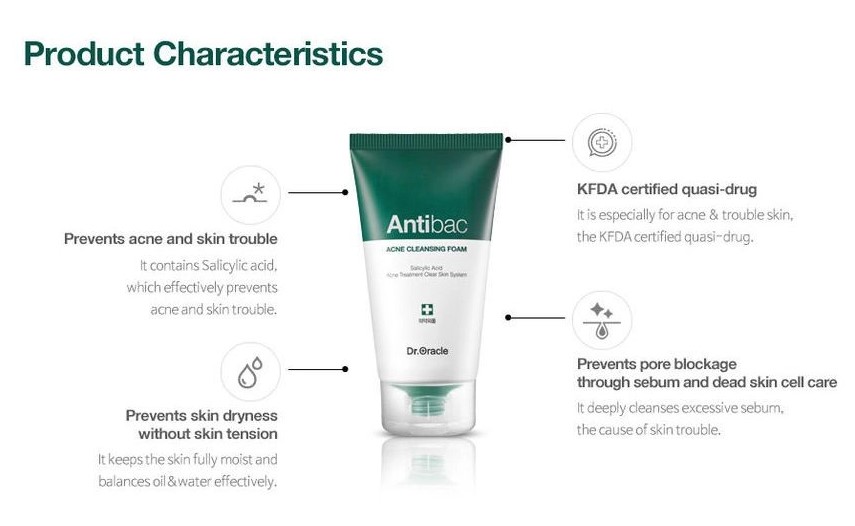 Antibac acne cleansing foam. May Pharm.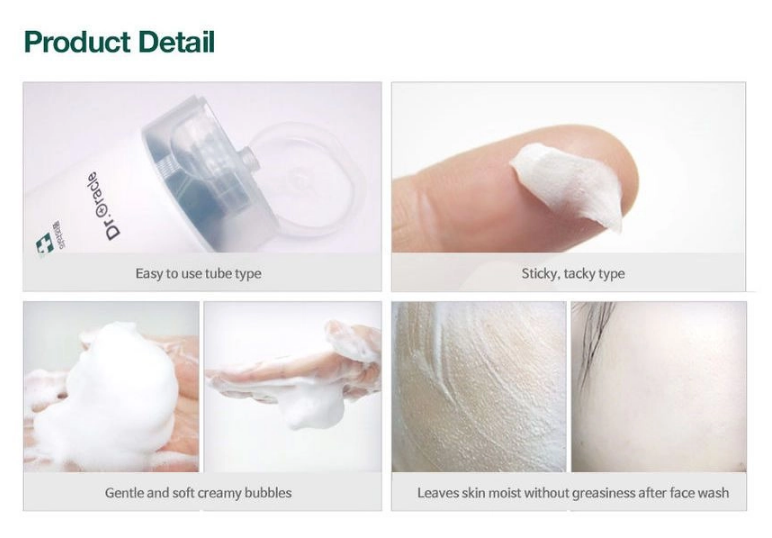 Antibac details. May Pharm.
Antibac is a soft foam, easily turns into bubbles to gently remove all surplus fat, cosmetics and daily accumulated dirtiness without overdrying.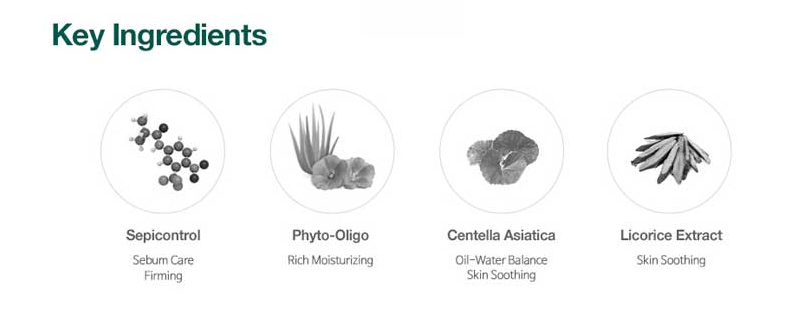 Antibac key ingredients. May Pharm.
SEPICONTROL is a solution which combines glycine a known skin purifier and cinnamon bark extract which has astringent properties. Dermo protecting and purifying active ingredient that restores the balance to acne-prone oily skin by reducing the number of blackheads and the sebum level. SEPICONTROL is a sebo-regulator that targets and combats the major causes of skin imbalance and acne. The five main causes of imbalanced oily skin are targeted: bacterial proliferation, inflammation, hyperkeratinization, hyperseborrhoea, and production of peroxidiable free fatty acids.
Phyto Oligo acts as a moisturizing agent. Phyto-Oligo helps thoroughly moisturize the skin and resolve skin dryness, and wheat amino acids to help reduce inflammation in the skin. It contains amino acids, anthraquinones, enzymes, hormones, lignin, minerals, salicylic acid, saponins, sterols, sugars and vitamins. It provides moisturizing ability.
Centella asiatica itself also has been shown to have potent antioxidant properties and to be a rich source of amino acids, and there's additional research showing that it's a good hydrating ingredient to soothe upset or compromised skin. There's evidence that products with Centella asiatica can help revitalize skin's protective barrier, plus it may mitigate some of the visible effects of sun damage.
Licorice extract has skin-soothing properties. In addition, licorice root may be effective in improving the look of an uneven skin tone. One of its components, known as glabridin, is a potent antioxidant and skin-soothing ingredient, which is why licorice often shows up in products meant for sensitive, reddened skin.

Antibac foam recommendations. May Pharm.
#cosmetics #healer #maypharm #korea #medicine #filler #vitamin #beauty #beautysalon #mineral #skincell #hyaluronicacid #protein #antiaging #revitalizer #skinregeneration #pigmentation #wrinkleimprovement #elasticity #cosmetology #косметология #филлеры #корея #ботулоксин #ботулакс #antiaging #wrinkles #kosmetolog #биоревитализация #antibac #foam #acne #cleansing foam